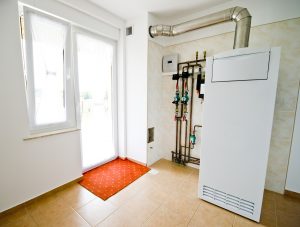 The days are getting colder, which means now is the time to get your home ready for the onset of the heating season! There are a number of different ways you can make sure that your home is properly prepared, some of which are more effective than others. We're going to cover some of the most common ways below. If you have any questions about preparing your home for the heating season that aren't answered in this article, give us a call and we'd be happy to provide you with a full list.
Schedule Preventive Maintenance
The single best thing that you can do to ensure that your home is ready for the heating season is to schedule preventive maintenance for your heating system. Most of the problems that can afflict heating systems will not show any symptoms until they're quite advanced. By the time you notice that your system is struggling with some sort of issue, it will be too late to prevent it from becoming damaged. This contributes to higher repair costs over the life of the system. If you want to keep your heating system as healthy as possible over the years, especially during the heating season, you should schedule preventive maintenance for it.
Preventive maintenance gives your technician the chance to find and fix issues with the system before they develop far enough to cause any damage. This can reduce the odds of a serious problem developing with your system by up to 90%, increase the energy efficiency of your system by up to 40%, and save you thousands of dollars in repair costs over the life of the system. If you do nothing else on this list, we recommend that you at least do this one.
Replace Your System
Sometimes, no amount of maintenance will be enough to keep your heating system operating properly. When that is the case, the best thing to do is to replace it before the winter gets into full swing. If your heater is costing more to operate than it normally does, breaks down frequently, or is older than 15, you should consult with a technician about replacing it. You'll probably save much more money in the long run having it done now than waiting for your current system to break down.
Have Your Ducts Sealed
Duct leaks can contribute to a loss of up to 30% of a heating system's output. Before you start using your heating system on a regular basis, it's a good idea to have a trusted professional seal any leaks in your ducts. This will save you money, and make your heating system better at keeping your home warm. You don't need to have this done every year, but you should at least try to have it done every few years.
Douglas Cooling & Heating offers a whole range of heating services in Birmingham, AL. If you need help getting your home ready for the heating season, contact us today to schedule an appointment with one of our professional technicians. We'll make sure that your home is warm and comfortable over the next few months.