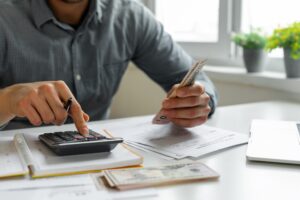 The Inflation Reduction Act (IRA) is a federal program that provides tax incentives for certain home improvements that increase energy efficiency. One of the most common and effective upgrades that homeowners make is improving their home's heating, ventilation, and air conditioning (HVAC) system.
By upgrading to a more energy-efficient HVAC system, you not only save money on your energy bills but also qualify for a tax credit under the IRA. In this article, we'll take a closer look at how you can utilize the IRA to upgrade your home's HVAC system and benefit from the tax credits available.
We'll also cover the eligibility criteria, types of HVAC systems that qualify, and steps to claim the tax credits. So, whether you're planning to upgrade your HVAC system or just curious about the tax benefits of energy-efficient improvements, read on to learn more.