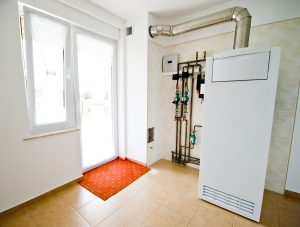 There are a lot of different heating systems to choose from, if you're in the market for a new one this winter. Not all will be suited to your specific needs. Some won't even be able to be installed in your home. Still, there will be plenty that will have something to offer to your home in some way. It's important that you consider each of the options available to you, so that you can find the system that best fits your needs. Let's go over some of the most popular heating system types available, and the benefits of each.
Furnaces
Furnaces may not be the flashiest option on the market, but they're still among the most popular types of heating system in use today. That's because they're incredibly versatile and affordable. Whether gas or electric, the odds are pretty good that you'll be able to find a furnace that can meet your heating needs. Consult with a professional to help determine the best furnace for you.
Heat Pumps
If you're looking for more adaptability, and are trying to save money on operating costs, a heat pump might be the perfect fit for you. Heat pumps don't combust fuel to generate heat. Instead, they rely on refrigerant to move heat from one place to another. A heat pump is able to offer both heating and air conditioning functions by switching the direction that refrigerant flows through it. This ability is what makes the system so attractive to many homeowners looking to save money and space. Heat pumps are also more energy efficient than most other heating systems, since they don't have to combust fuel to heat a home.
Ductless Mini Split
A ductless mini split is a heat pump, but one that doesn't use ducts. Instead, the system relies on a series of air handlers installed in rooms throughout the house. Each air handler has its own thermostat, which allows you to set your own ideal temperature without worrying about disturbing the other occupants of the home. Ductless mini splits don't have to deal with duct leaks, which may seem like a minor thing. But, the US Department of Energy has found that the average forced air system loses up to 30% of its total output to duct leaks. Using a ductless mini split system could go a long way towards restoring lost output, as well as giving you much greater control over the climate in your home.
The above heating systems are just three of the many options available on the market. This blog should help give you a rough idea of what you should be looking for, but you should really consult with a professional technician to find the ideal system. Make sure you talk to a contractor you trust before making a final decision on which heating system to install.
Douglas Cooling & Heating provides a comprehensive range of heating installation services in Birmingham, AL. If you need a new heating system installed in your home, contact us today to schedule an appointment.