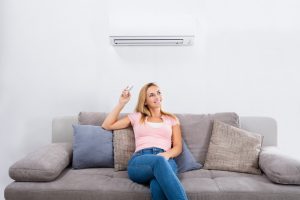 If you are due for an HVAC system upgrade then it may be a good idea to consider a heat pump. Heat pumps are made to keep your home comfortable throughout the years. The versatility and efficiency of these systems can make one a great fit for your home.
Before your jump into a heat pump installation in Pelham, AL, it makes sense that you'd want to know if this system is the right choice for you. We are happy to tell you about the reasons why heat pumps can be a great fit for nearly any house.
How a Heat Pump Operates
Heat pumps work using heat transfer. This isn't exactly novel when you know that standard AC units use this approach but it becomes more impressive when you learn that a heat pump can transfer heat in either direction.
What does this mean? It means that during the winter a heat pump can pull heat into your home and then in the summer, it takes heat out. With this one system, you will enjoy all of your home comfort needs for the year.
The Perks of a Heat Pump HVAC System
Heat pumps come with some unique offerings that other systems don't. These details make them highly beneficial. Let's look at the perks that can make a heat pump the ideal fit for your home.
Space saved. Are you tight on space around your home? You may not have a lot of space to offer for a separate furnace and air conditioner. A heat pump can save space by combining the space taken up by two systems and cutting it in half. There are also "mini split" systems that can offer a slim profile and save even more space.
Energy saved. Heat pumps are made to be highly efficient and this is especially apparent when it comes to heating the house. Rather than burning fuel or using electrical resistance to make heat, this system will move heat that already exists. This allows it to make the most of every watt of energy used.
Comfort guaranteed. Using a heat pump means that, with the installation of this one system, you can enjoy comfort all year long. Thanks to the fact that your system can move heat indoors when heating or outside when cooling, it can provide for your comfort needs in any season. What's more, it is great at doing so!
Solutions provided. No ductwork in the house to distribute air? That's okay because you can opt for a ductless heat pump. If you have ducts and want to use them, then you can opt for a ducted heat pump. These systems are always made to solve any issues you have with keeping your home comfortable.
Does it sound like a heat pump would suit your needs? Then you should start by talking to a trained professional to select your system and get the installation scheduled.
Your experience is what matters most! Contact Douglas Cooling & Heating to schedule your heat pump installation with the team that always puts you first.