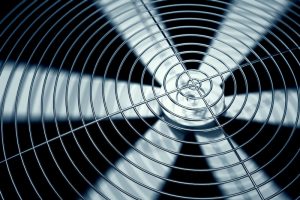 When our area is hit by a heatwave you are going to rely on your air conditioning in Vestavia Hills, AL to be able to keep you reasonably comfortable. That said, if you are noticing that you are having trouble with keeping your home cool already, you may be in trouble.
The good news here is that this may not necessarily mean your AC is breaking down. Issues with your cooling system can have more than one cause and sometimes they are easy to address. Our team is here to help when your AC issues require repairs or other professional services.
What's Bugging My Air Conditioner?
It may seem strange but there are plenty of seemingly small things that can have a largely negative impact on your AC unit. Make sure to address these problems to help your system operate optimally:
The filter is too dirty: The filter for your AC needs to be clean to keep dirt and debris out of your system and allow a steady flow of air in. Check to make sure that your filter isn't clogged and, if it is, change it out (or clean it if it is reusable).
There are closed or blocked vents: Your vents are where cool air exits and is poured into your home. If there is furniture, plants, or even dust covering one or more vents in your home it can seriously mess with how hard your AC has to work. Double-check that all vents in the home are open too!
Battling with the sunlight: Sunlight can be great for mental health but no so much for keeping your home cool. Letting in sunlight all day long makes things a lot hotter and will increase the demand on your AC because it will take much longer to cool things down.
It needs maintenance: Have you noticed that your air conditioner isn't as effective or efficient as it was last year? This may be due to the fact that you haven't scheduled maintenance yet. You can schedule your tune-up with our team at any time!
There is something on your outdoor unit: The condenser unit of your AC is responsible for venting out the heat it pulls from the air in your home. If there is debris covering the condenser unit or some other kind of problem, it can make it harder for the system to get rid of heat. This is bad for your comfort and your system's wellbeing!
We Can Help Your AC Run Right
You checked that the filter is clean, made sure all the vents are open and clear, and even swept around the condenser unit but you are still noticing that your AC is just not performing the way you would like. This may be an indicator of a bigger issue. Don't break out the home tool belt though. This is likely a job for a professional.
If you need maintenance repairs or another service for your air conditioner you can come to us for the expert service that will help keep you cool.
Contact Douglas Cooling & Heating today. Your experience is what matters most!