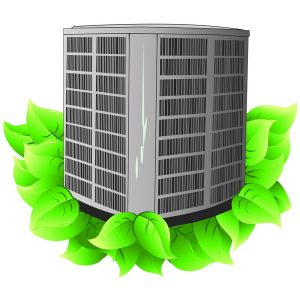 When the summer season gets into full swing around here, most of us would be willing to pay just about anything for a system to keep us cool. Almost anything. You shouldn't have to wipe out your life savings to keep your home cool.
When you are on the hunt for a system for air conditioning in Birmingham, AL it is important that you find the best possible one for your specific needs. We can help you determine what type of air conditioner is the best fit for your home and we can provide the professional installation to give it a great start!
What Are Your Options?
So what are your options for a new air conditioning system? You aren't stuck with only the traditional central AC, believe it or not. Here are the systems you can select from:
Central air conditioner: The central air conditioner is what most people think of when they imagine installing an air conditioning system in their home. This is a larger system that works using an indoor evaporating unit and an outdoor condensing unit to transfer heat out of the air in your home. These are powerful systems and modern versions are highly efficient.
Heat pump mini split: Heat pump mini splits are another kind of split system meaning that they have both an indoor and outdoor unit. The difference here is that the indoor unit is replaced by a heat pump air handler. These are extremely efficient and cost-effective systems especially if you also need a heating system. Heat pumps have the ability to reverse the flow of refrigerant to pull heat into the house as well as pulling it out.
Ductless AC system: Ductless AC systems are a type of heat pump meaning they offer all of the perks that a heat pump mini split provides. The difference here is that they do not require ductwork. This is great news for homes that are too old to accommodate ductwork, no longer can afford to keep their current ductwork system up, or are too small to install ductwork.
Factors To Consider When Choosing an AC System
Air conditioners are not a one size fits all system. The different options that are available to you are around because they are suited to different types of homes with different cooling needs. Make sure you consider some of the following factors when deciding on a system for your home.
How big is the space you need to cool?
Do you have ductwork? If so, what condition is it in?
Do you also need a heating system?
How much physical space do you have for the AC system itself?
Professional Installations and More
Whether you already know which AC system you want for your home or you need some expert guidance to choose, we are here to help. We can assess your cooling needs to help determine which air conditioner is the best fit for your home and provide the professional installation needed to give it a great start. We provide for your maintenance and repair needs too!
Contact the team at Douglas Cooling & Heating to learn more or to schedule your system installation. Your experience is what matters most!