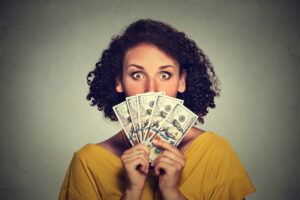 At Douglas Cooling & Heating, we understand that a new HVAC system is a big investment. For many families and business owners, it's an extremely difficult expense to face. In some cases, people are unable to cover the entire cost up front. However, heating and cooling are not luxuries. They're essential. And if your old HVAC system isn't getting the job done, you need a new one.
We don't want anyone to suffer through uncomfortable or even dangerous temperatures. And we're prepared to help. What can people do if they're unprepared to purchase a new HVAC system outright, but they need one right away? Consider these options.
Our Financing Partners
Through Douglas Cooling & Heating, you can apply for financing through a few different possible institutions. We work with Spire Financing and Service Finance Company LLC, as well as offering lease-to-own financing through Microf Financial. So if you're asking yourself, can I finance my new HVAC system in Birmingham, AL? You can apply for financing through any of these institutions on our website.
Alabama Power
Alabama Power has been a trusted institution since 1906. They offer Smart Financing, a program for Alabama homeowners. After a quick application process, your request could be processed in as little as ten minutes. And you don't even have to be a customer of Alabama Power to qualify!
Residential Systems You Can Finance
If you're concerned about the HVAC system in your home, there are many options for replacement, any of which can be financed. Keep in mind that a financing plan will have consistent, predictable costs. Choosing not to replace a system that is failing can lead to unexpected, sudden costs like expensive repairs or rushed replacements.
Perhaps your main concern is your air conditioning. Maybe it really struggled this past summer, maybe it's been requiring frequent small repairs, or maybe it's in need of a major repair now in order to keep running. Either a ducted traditional central air system or a ductless mini-split for air conditioning can easily be financed.
Perhaps your main concern is your heating. As the weather gets chilly this fall, if your heating system isn't getting the job done, you may choose to finance an electric heating system or a gas furnace.
If neither system is in fantastic shape, consider the tremendous benefit of a heat pump! It provides the most energy-efficient form of heating, is ideal for our climate, and will cut your utility costs, making it easier to afford the payments of your financing plan.
Commercial Systems You Can Finance
Commercial heat pumps, electric or gas heating systems, and air conditioners can also be financed. The main difference between purchasing a residential system and purchasing a commercial system is the cost. The larger, more complex commercial systems can be very expensive, making financing even more important.
Allowing a commercial system to keep running while it struggles is very risky, though. The National Grid in the United States conducted a study showing how common unexpected business interruptions due to HVAC system failure are. Three out of four businesses face this each year and the average cost is $5000. The predictable cost of a financing payment is far preferable to having such an expensive emergency. 
Whether the system you need to finance is residential or commercial, we're happy to help you sort through your options to find the one that works best for you.

"Your experience is what matters most!" Contact Douglas Cooling & Heating today for help with all your HVAC needs.