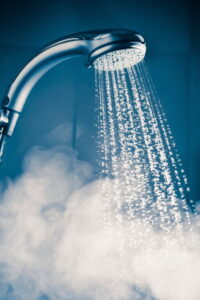 There is nothing quite so annoying as standing outside your shower while you wait for the water to heat up…and you wait…and wait….and the water just never heats. Sound familiar? If it does, you need to reach out to us to have a talk about your water heater in Helena, AL.
It can seem obvious that a complete lack of hot water is going to indicate serious trouble with your water heater. But there are indicators to watch for that will warn you that repairs are needed. We have some of the warning signs you should know listed here and, if you need water heater repairs, we have the services you need too.
The Top 5 Warning Signs That Something Is Wrong With Your Water Heater
Knowing what the signs of trouble to watch for are is extremely helpful. It can save you a lot of trouble and can even make the difference between needing repairs and a replacement! Here are some of the warning signs that you'll want to know so you can contact us to schedule repairs before things get worse.
Connections are loose or leaking: Check out your water heater when you have a chance. Do you see signs of a leak? This may be a loose or worn-out connection that has started to leak. A professional can identify where the leak is and get it repaired.
Water pressure is low: When you turn on the hot water taps, have you noticed that the water pressure isn't what it used to be? Low water pressure can be a sign of trouble in your pipes used to deliver hot water to the taps in your home.
Your water heater is making strange noises: When you use the hot water in your house next time, take a moment to see if you can hear any strange noises coming from your water heater. If you hear rumbling, hissing, or crackling it is time to reach out for repairs.
The water smells metallic or discolored: The last time you took a warm shower did you notice the water smelled strange? Metallic smells or water that appears to be orange or red in color are indicators of trouble that need immediate attention from a professional.
Water is lukewarm or fluctuates in temperature: Last but not least, water doesn't usually go ice cold out of nowhere. More often it will fluctuate in temperature and may even come out lukewarm for a while. These changes in temperature are early warnings that colder water is on its way unless you schedule repairs soon.
When something goes wrong with your tank or tankless water heater, you should always turn to a professional technician for assistance. Our team of pros is going to be there for you when the water in your home is colder than usual. We have the tools and experience needed to get the job done so you can enjoy reliable hot water again.
Your experience is what matters most! For the best customer care and quality service around, schedule your next water heater repair with Douglas Cooling & Heating.