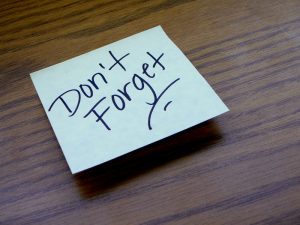 Late maintenance on your teeth can turn that cleaning into an appointment to fix a cavity. Delayed maintenance on your vehicle can lead to expensive repairs. And, as you may have guessed, delayed or skipped heating maintenance in Birmingham, AL can lead to a host of issues for your system and your home comfort.
Around this time of the heating season, we discover plenty of people have simply forgotten to get their yearly maintenance taken care of. If that's you, it may help to know you aren't alone—it happens! And it may also be great to know that there is no end date for when you can get maintenance done. As long as your heater hasn't broken down, it isn't too late to schedule a tune-up!
Why Maintenance Can Still Benefit You
Late maintenance is always going to be better than skipping it completely. While the fall season is when most people knock out their heating tune-up, winter certainly isn't too late. Here are some of the best benefits that maintenance can provide, even when it is later than usual.
Better efficiency: When your heater gets regular maintenance each year, it will be able to utilize energy much more efficiently. This means lower energy bills and reliable heating without a higher price tag.
Improved heating: A tune-up will also help your heater do its job more effectively. Loose parts or a dirty filter can be addressed so that they don't hinder the process of heat creation or heat transfer to warm your house.
Fewer repair needs: Maintenance will also help your heater avoid repairs. This is because many of the issues that could become repair needs will be identified and taken care of during a tune-up. This can include everything from a dirty coil to issues with a blower motor.
Better safety: Whether you have a heat pump or a furnace, you will want to get maintenance done to ensure your heater works safely. Yearly tune-ups can prevent trouble that can create safety issues over time.
Extended lifespan: Last but not least, maintenance can help to increase the lifespan of your heating system. This service will address issues that might put extra strain on your heater and might reduce its lifespan otherwise. If you want your system to last for the maximum amount of time, maintenance can help.
Make the Most of Your Maintenance With Our Program
Maintenance has plenty of benefits for your heater which will help your budget and your home comfort. When you sign up for our Douglas Care Program you can enjoy even better perks. Our maintenance program will provide all the benefits of a regular tune-up such as yearly inspections. Membership will also provide priority customer status, repair discounts, discounted overtime charges, and more.
If you realized that you forgot to get your heating maintenance taken care of, it isn't too late. You can come to us to get this service knocked out!
Schedule your maintenance service with Douglas Cooling and Heating or reach out to sign-up for the Douglas Care Program. Your experience is what matters most!