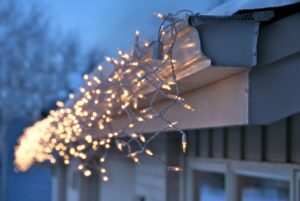 There is a lot of excitement for holiday gatherings to come, even though they may be smaller than in previous years. Small is still good though! The priority should be on safety instead of size so everyone is able to truly enjoy themselves. With that said, there are a few different ways that you may not have thought of to ensure the safety of your home this season. That's what we are here to help with.
From double-checking your heater to making sure the lights are going to stay on you can rely on the team at Douglas Cooling & Heating to get the job done. Here are some of the different ways to ensure your home safety that you may not have thought of just yet:
5 Ways to Boost Your Safety in Time for the Holidays
You need a professional electrician in Helena, AL to help you address electrical issues in your home
Check for burnt outlets: The outlets in your home shouldn't show signs of burning. This is an issue that is caused by electrical problems that can lead to safety hazards down the road. If you notice outlets in your home that are burnt or scorched, reach out for help from a pro.
Repair electrical wires that are wearing out: Wiring should be installed and set up properly in order to ensure it doesn't arc or cause shorts. If you have wires that are frayed in your home, this can increase the risk of electrical arcing and other problems. Wiring should be handle by a professional.
Make sure your electrical panel is up-to-date: Your electrical panel is responsible for controlling the flow of energy into your home. If the panel is on the older side, it can lead to frequent power outages in your home and other problems. An electrical panel repair or electrical panel upgrade can help to avoid issues with the flow of electricity in your home.
Install surge protectors to protect your appliances: Surge protectors that are installed as a part of your electrical panel can save you a lot of trouble. Specifically, it can save your home's appliances from damage that may come from a power surge. Our electricians can provide installation services for these systems to ensure your appliances are safe this season.
Get our help with your outdoor lighting: Last but not least, outdoor lighting can be tricky if you don't have the right experience or tools. Reaching out to a professional for help with your lights and any other powered decorations can be a great idea. This way you can ensure your decorations are set up and connected properly–without putting you at risk of a power shortage.
Need help with your home's electrical systems and appliances? That's what our electricians are here for. Our team members can give you the help you need so you can rest assured that the lights will stay on when you need them most.
Your experience is what matters most! Contact Douglas Cooling & Heating to schedule an appointment or learn more.