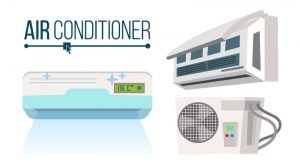 If you've lived here in Birmingham for even one year, you know that our weather doesn't abide by the dates of calendars. After all, it's just now starting to cool off! It's always best to remain prepared here.
Although you're probably almost entirely focused on your heating system now, we're asking you to shift your focus back to AC just for a second. You need to make sure that your air conditioning system finishes off strong before you power it off for winter. Make sure you handle any lingering issues now before you turn your attention away from this system until spring. We've listed tips for the best way to do this below.
If you do need professional air conditioning services in Birmingham, AL, then don't hesitate to contact our team. All of our technicians are licensed and extensively experienced.
How to Keep Your Air Conditioning System Running Right
Don't Turn the Thermostat Down too Low
Do you come home from a hot day here in Birmingham and want to cool off your home as soon as possible? We understand the feeling but cranking your thermostat down to a super low temperature won't actually help your home cool off faster. It's a common misconception, but this isn't how your thermostat works.
Even if you have your thermostat set to 32° it's still going to blow at the same strength as if it was set to 70°. The only difference is that your air conditioner with continue to cool your home until it reaches that 32° temperature. This is energy inefficient and impractical. You'll have to just set your thermostat to a mild temperature and wait for your home to cool.
If the idea of sitting in a home with an uncomfortable temperature while it cools isn't appealing to you we understand and we have a solution. Upgrade to a smart thermostat. A smart thermostat will learn your cooling habits and come to anticipate your needs. It also gives you the option to set your thermostat remotely meaning that you can begin cooling your home before you arrive home for the day. If you haven't already made the switch, consider upgrading today.
Change Your Filters
When was the last time you changed your air filter? This is one aspect of your HVAC system that you have complete control over. Your air filter should be changed every few months. If you notice that you have low airflow, high amounts of dust, respiratory issues, or high energy bills, a dirty air filter might be your issue.
Make your air filters a priority. Set a reminder and make sure you replace or clean your filter regularly this year.
Schedule Annual Maintenance
You need annual maintenance performed on your air conditioning system. Proper air conditioning services boost your system's lifespan, keep your HVAC efficiency high, and your energy bills low. Are you a homeowner that forgets to schedule annual maintenance? Here at Douglas Cooling & Heating, we have a maintenance program, the Douglas Care Program, that includes:
Two annual tune-ups (one for heating, one for cooling)
Priority customer status
Discounts on repairs
Discounted overtime charges
The option to transfer the agreement to a new owner or a new home
If you want to get the most from your air conditioning system, then sign up today.
If you're looking for great air conditioning services, contact Douglas Cooling & Heating to schedule an appointment today.