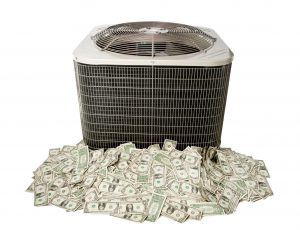 Summer is the time of year when air conditioners are put under the most strain. Your air conditioner needs to be in top condition to be able to cope with the summer heat. If it's an old, worn down system, you might be better off installing an entirely new system than trying to make it through another summer with your current one. Not sure if your current air conditioner can get you through another summer? Check out the following signs and symptoms to help you decide whether now is a good time to install a new system.
Symptom One: Your Air Conditioner is Costing More to Run
The older your air conditioner gets, the more worn down it will become. This will eventually result in the system losing efficiency, which will force it to operate for longer to affect normal temperature changes. You probably won't notice this longer operating time at first, but you will eventually notice the spike that it causes in your monthly operating costs. If your air conditioner is costing more to operate from month to month than you think it should, you should have a professional technician check it out as soon as possible. You may have to replace your air conditioner in order to restore the lost efficiency.
Symptom Two: Your Air Conditioner is Breaking Down, A Lot
Breaking down every few years is pretty common for HVAC systems, depending on individual circumstances and how often you schedule preventive maintenance for them. There's a difference between breaking down every few years and breaking down every few months, though. If your air conditioner is breaking down multiple times a year, it's a sign that your system is getting close to the end of its life. The wear and tear on the air conditioner is causing the parts in it to fail in groups. It will only get worse the more you use your air conditioner, eventually culminating in the entire system breaking down. You can replace the system one part at a time for a while, or you can replace the entire system now and save yourself quite a lot of money in the long run.
Symptom Three: Your Air Conditioner is Older Than 15 Years
The average air conditioner can be expected to have around 15 years of good service in it. Once the system gets older than that, it will often begin to develop a range of chronic issues like those we discussed above. The older the system gets, the more it will cost to keep it running and the more its efficiency will decline. If your air conditioner is older than 15, we highly recommend that you talk to a professional about replacing it as soon as possible. It'll be a larger upfront cost, but you'll save much more money in the long run than trying to keep your old air conditioner alive for a few more years.
Douglas Cooling & Heating offers air conditioning replacement services in Birmingham, AL. If you need a new air conditioner installed in your home, contact us today to schedule an appointment with one of our technicians.