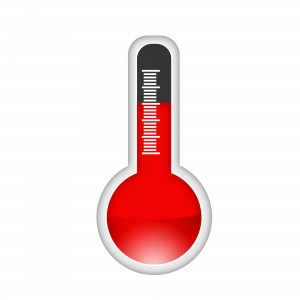 Assuming you do everything right, you can get your furnace to last quite a while in ideal circumstances. At some point, though, you're going to need to install a new system. If your furnace is unable to keep your home heated through another winter, it's best to be able to recognize it now. Running the system until it permanently breaks down doesn't really serve your needs. It's best to replace it a bit early, so you don't have an extended interruption in service. Have a look at some of the signs that you really need a new furnace.
Large Spikes in Heating Bills
The older a furnace gets, the more its various parts will accumulate wear and tear. Eventually, this wear on the system will lead to a substantial (and progressive) loss of efficiency. As the efficiency of the furnace continues to plummet, it will be forced to operate for longer and longer periods of time in order to compensate for the loss. This will cause your monthly heating bills to rapidly rise. Your bills are going to rise and fall with how much you use the furnace, of course. However, if they seem to be rising much faster than they normally do, it might be because you need a new system.
Repair Costs Rise
Even if you do everything you can to take care of your furnace, you're probably going to need to repair it every once in a while. Things happen, parts spontaneously break down because of environmental conditions or one-time events, etc. However, older furnaces have parts that are much more brittle, thanks to their years of service. These parts tend to break down in groups, leading to multiple repair costs in a short amount of time. If you need to repair your furnace more than once a year, especially if it's a different part each time, you may want to consult with a professional about whether or not to replace it.
It's Too Old
The average furnace tends to last between 15-30 years, assuming regular maintenance and prompt repairs. Once a furnace gets older than 15 years, it will often start to accumulate problems like those listed above. On top of that, the system will be less cost-effective, even with frequent professional services. Maintenance will start to have diminishing returns, as the entire system starts to wind down. Repair costs will become more expensive, as older parts become harder to find. You can keep your furnace up and running for longer than 15 years if you really want to. However, if you're looking to save money it's much easier to just replace the system once it gets to that age. If you're not sure whether or not your system has a few good years left in it, consult with an HVAC technician.
Douglas Cooling & Heating offers furnace installation and replacement services in Jefferson County, AL. If you need furnace services of any kind, we can help. Contact us today to schedule an appointment with one of our experts.