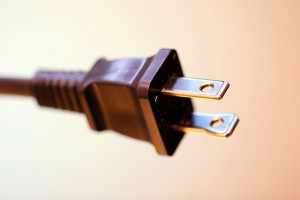 A lot of homeowners have an electrical blanket or two, just for those really cold nights where a bit more heat is needed. As comfy as they are, though, one can't help making use of one without noticing the massive warnings printed all over part of it. Reading through them, it can sometimes seem like you're taking your very life in your hands when you use one. Fortunately, electric blankets are perfectly safe if you know how to use one properly.
Wire Care
The electrical wiring is both the entire reason you probably want the blanket, and the source of greatest risk. Like all electrical appliances, your electrical blanket will serve you best if you make sure that its wiring stays in good condition. That means making sure that the wire is as straight as possible, without any kinks or knots. You should be especially wary of this kind of issue if using the blanket on any kind of pull-out couch or adjustable bed. You should also avoid wrapping the electrical cord around the blanket or the controls when not in-use. This will damage the wiring over time, and could cause problems later.
Blanket Shape
Whenever possible, it's a good idea to have the heated area of the blanket lie as flat as possible. If the heated area is allowed to bunch up, it could easily cause overheating that could lead to fires. That doesn't mean that your blanket needs to be perfectly flat at all times, of course. Just don't crumple it into a big pile and leave it on.
Pets
Who doesn't love having an adorable furry creature curled up in their lap? As much as you may love spending time with your dog or cat while you watch TV, though, it's not at all a good idea to have them sitting on you while you're using an electric blanket. Domesticated animals possess all kinds of sharp teeth, claws, and other natural implements that can damage the heating element in the blanket and put holes in the wiring insulation. Better to get your heat source from the blanket or the pet, but not both.
Warning Signs
There are a lot of signs of electrical problems that apply to both larger electrical systems, and to electrical blankets. You should keep a close eye on your electrical blanket for a number of symptoms, including:
Uneven Heating: If there are some areas of the blanket that are hotter than others, it could be a sign of a short in the wiring.
Burning Smell: This is practically always a cause for concern with electrical systems, and should not be ignored.
Singe Marks: If your electric blanket has blackened areas on the heating pad, do not use it.
If you have any reason at all to suspect that something is wrong with your electric blanket, call the manufacturer to make sure that it's still safe to use.
Douglas Cooling & Heating provides comprehensive electrical services in Shelby County, AL. If you need electrical services, contact us today.