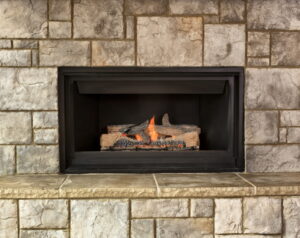 When it comes to keeping up your heating in Alabaster, AL, you need the help of a professional team. The professional technicians at Douglas Cooling & Heating can offer the heating system services you need. This covers everything from your furnace repairs to your fireplace services.
We want to take a few moments to talk about your fireplace if you have one. Gas fireplaces are a great addition to any home because they are highly efficient. They can be a great source of warmth when you don't want to turn on the heater and warm up the entire house too. If you have a natural gas fireplace then you want to make sure it stays in optimal condition. We'll help you do that with these tips.
Tips To Keep Up Your Fireplace
Here are some helpful tips that you should know for keeping your natural gas fireplace in optimal condition. This will help ensure that the fireplace lasts for the longest mountain time and runs as efficiently as possible.
Keep things clean: Keeping your fireplace clean is vital to keeping it running. Too much built-up dirt can clog the burners of your fireplace and mess with its ability to ignite. Make sure you clean around your fireplace regularly. If you do dust or vacuum inside the fireplace itself, it is best to do this carefully so as not to damage your burners. Our technicians can help with this.
Check your damper: Your damper can allow for the flow of air through your chimney. Make sure to check your damper to make sure you can open and close it without trouble. Additionally, keeping your damper clean can help to avoid later problems too.
Avoid burning organic materials: It can be tempting sometimes to toss paper or plants into your gas fireplace. Try to avoid that impulse. Unless you have a wood-burning fireplace it is never a good idea to burn organic materials in your gas fireplace as it can harm the system.
Schedule service when it's needed: Last but not least, make sure that you reach out to our team for professional services when you need them. From yearly maintenance to your fireplace repairs you don't want to delay getting your system taken care of. This can lead to major issues down the road. We can be your go-to resource for your fireplace services.
A properly installed and maintained gas fireplace has the ability to bring a warm ambiance to your home. However, if your system is not cared for properly this part of your home won't be able to operate the way it is meant to. Of course, this can also create a safety hazard too.
Don't delay! Reach out to the team at Douglas Cooling & Heating to get your gas fireplace taken care of. We opened in 1972 and since then we have been providing quality services to residents throughout the area.
Your experience is what matters most! Schedule your heating services with our team. We will help keep you warm.