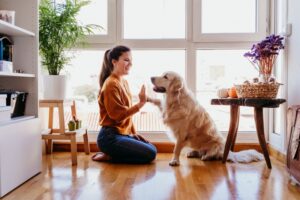 Okay, we know this one might seem obvious but hear us out. There's a lot to love when you get a new heater in your home! There are plenty of benefits and it will impact your comfort level in a very noticeable way.
Let's back up for a moment though. Yes, everyone loves an upgrade but is it worth the dent it will leave in your budget? We'd say it absolutely is! This is because your new system is going to pay you back for your investment faster than you'd expect.
Curious to know more? Let's look at all the benefits and paybacks that you'll enjoy when you get a heater upgrade today!
4 Reasons You'll Love A Heater Upgrade
We'd say that an upgrade is worth every penny you put towards it. Here's how the benefits of that new system will pay you back.
Better energy efficiency that helps you save cash each month: After a certain point, the age of your old system will catch up to it and start to chip away at its energy efficiency. That means higher utility costs without any added comfort! A newer system upgrade however will offer much higher efficiency which will help you to save extra cash each month.
Improved comfort without stress or risk: A newer system will be better able to provide comprehensive comfort throughout your home. With an upgraded heater, you get exactly what you pay for without any added costs to your energy bill or your stress level. And a comfortable house is a wonderful payback!
Fewer repair needs that allow you to enjoy better peace of mind: Older systems, even when they get regular maintenance, will be likely to need additional repairs. This just comes with age! The increasing frequency of repairs can start to weigh down your budget. An upgrade can wipe this out! After a professional installation, you won't need repairs for a while which keeps more money in your pocket where it belongs.
Increased home value (yes, really): Did you know that upgraded systems actually add to the value of your home? It is somewhat like installing new appliances in the kitchen or bathrooms! Newer, upgraded, more efficient HVAC systems in your home will help to improve the overall value of your house and can help you navigate a higher asking price!
Our team has served homes throughout the area for many years. We are your go-to resource for any heating service in Vestavia, AL. This includes heating system replacements and installations. Getting a professional to install your next heating system is going to be what gives it a good start to its service life which will help you get the best comfort for the longest amount of time. What's more, when you work with our team, you'll have the peace of mind that comes from knowing you are in the best hands possible from start to finish!
Schedule your appointment with our team today. Douglas Cooling & Heating: Your experience is what matters most!