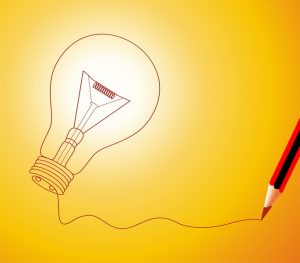 Welcome to our electrical safety crash course! In this week's blog, we will be outlining some of the most important indoor electrical safety tips to better protect your family and your property this summer. Of course, though, these are tips that you can take advantage of any time of year!
Ensuring that you and your family members practice these safety tips can help to prevent a potentially dangerous situation, which obviously, should be reason enough to keep reading below! Happy learning! 
Here's What You Can Do
1. Don't Overload Your Outlets
It is important that you don't overload your outlets by plugging in too many appliances in at once. Overloading your outlets means that they'll have to supply more charge than they can handle, causing them to overheat, which can definitely lead to a dangerous situation. It's better to limit each outlet to just one or two appliances.
2. Have Frayed or Exposed Wiring Repaired
Frayed or exposed wiring can cause some unpleasant shocks if left ignored. It is important that you have faulty wires replaced or repaired to avoid injury or damage to the appliances themselves.
3. Avoid Extension Cords
Extensions cords are not designed to be a permanent solution. If you find yourself lacking outlets where you need them, contact a professional electrician who can install additional outlets for you. If you do have to use an extension cord, be sure that you do not run it under furniture or carpeting, behind baseboards, or over walkways.
4. Use Plastic Plug Covers on Unused Outlets
Little hands can certainly find their way into exposed outlets, which is definitely a risk you want to avoid. Simply purchasing and installing plastic plug covers into your outlets is a great way to avoid unwanted accidents.
5.  Invest in GFCIs
A GFCI outlet is designed to automatically disconnect power when the plugged-in appliance comes in contact with water. It is important that these kinds of outlets are installed anywhere in your home where electricity and water are within 6 feet of each other. Spaces such as your kitchen and bathroom are prime examples of where GFCI outlets should be installed.
6. Invest in AFCIs
An AFCI is a type of circuit breaker used to disconnect power when there is a risk of an electrical fire. An arc fault in a wire can be extremely hot, allowing nearby building materials to ignite. AFCI outlets are not required to be on all outlets because just one of these outlets on one branch circuit can protect all of the circuits connected.
7. Schedule Annual Maintenance
Scheduling annual electrical services in Pelham is a great way to ensure that your electrical system is risk-free! You want to be sure that every inch of your electrical system is safe to operate, as electrical issues can be quite dangerous.
During your maintenance visit, your electrician will thoroughly inspect your system to detect and repair minor issues before they become major hazards. Additionally, they will be able to make any adjustments and recommendations necessary to improve safety and performance.
For all your electrical services, contact the experts at Douglas Cooling, Heating, and Electrical. Your experience is what matters most!