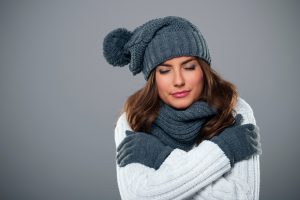 When your heater starts to malfunction it is a good idea to reach out for professional service as soon as possible. Layering up on clothes and looking for other methods to help keep you warm or great for the short term but they will not keep you comfortable in the long run. Only an effective and efficient heating system can do that. If you are having trouble with your Trussville, AL heating system, you can come to our team to get the issue taken care of.
Our team of professional technicians can assess and address your heating systems problems, no matter what they are. All you need to do is reach out to us if you notice any indicators that something is wrong.
Is It Time To Get Professional Heating Service?
How do you know that you need to reach out to a professional team to get your heater fixed up? Let's say you get regular maintenance services but something about your heater still seems to be a little off. In cases like these, you should watch out for any of these warning signs and reach out to us for assistance:
 Bad noises: If your heater has started to make some new noises it is best to listen to what it is trying to tell you. For example, hissing may indicate a problem in your ductwork or even a cracked heat exchanger if you have a furnace. Concerning sounds are always worth a call to a professional.
Odd smells: Heat pumps, furnaces, and other heating systems can start to create bad smells when they encounter certain issues. Smells such as "dirty dock smell" or the smell of gas are signs that something is wrong with your heater.
Increasing bills: Your monthly bills shouldn't be increasing continuously. If regular tune-ups aren't keeping bills in check, it means something else is straining your heater and increasing your use of energy and/or fuel.
Weak airflow: Poor airflow in or out of your heater is going to create problems for your home comfort. Make sure to check your air filter to ensure that air is flowing steadily into your heater. Anything else that might be hindering the airflow from your heater is something to reach out to a professional for help with.
Poor heating comfort: Of course the most obvious sign of trouble with your heater is going to be poor comfort in your home. You deserve to have a warm home when needed. Reach out to a professional if your heating system is not operating up to par.
How We Can Help
If something is wrong with your heating system, it makes sense that you would want to get it addressed sooner than later period this will save you money and a lot of trouble later on. Lucky for you, our team is here to help. We can provide prompt heating repairs that get your system back into working order again. What's more, if your heater is beyond the point when repairs will make a difference we can offer heating replacement services as well.
Your experience is what matters most! Contact Douglas Cooling & Heating for your heater services.