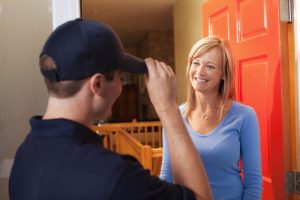 Now that summer is here, the last thing you need is a broken down air conditioner, right? Well, we hate to be the bearer of bad news, but sometimes things happen, and before you know it, you could be stuck dealing with a faulty AC! And sure, while you might be tempted to wait until the end of summer to schedule your repairs, we can assure you that is not the best idea.
You see, when you've got AC troubles on your hands, the last thing you should do is wait to schedule your repairs. Why? Because holding off on repairs can spell all sorts of trouble for your comfort and your wallet. In fact, there are plenty of reasons why you should call for repairs ASAP, and below, we've listed a few of them for you. Keep reading to find out more.

Schedule Your Repairs ASAP! Here's Why:
Here's what will happen if you wait to schedule your air conditioning repair in Birmingham:
The problem will get worse
Even the most small and seemingly harmless issues can turn into quite a BIG problem if you ignore it. The longer your AC goes without professional attention, the more likely it is that the issue will grow worse, making for some pretty large repair bills. Trust us, you don't want to wait until a full system breakdown to call in a pro.
You'll be pretty uncomfortable
When your air conditioner isn't working properly, odds are, you and your family will be pretty uncomfortable, which is something you definitely don't want during a hot summer day in Alabama. Therefore, if you wish to avoid being sweaty in your own home, then we suggest scheduling your AC repairs at the first sign of a problem.
Your wallet will look quite empty
An air conditioner in disrepair is going to be much less efficient than one that is working perfectly. And when your AC is inefficient, you'll notice that your utility bills will start to soar. And surely, you don't want to pay more than you have to for comfort, which is why we suggest scheduling your repair ASAP!
You Need Professional Repairs
When the time does come to schedule your air conditioning repair, you wan to be sure that you've hired a certified HVAC professional for the job. Only a professional has the training, tools, and experience necessary to get the job done right the first time around.
And sure, there might be plenty of amateurs willing to service your system for a fairly cheap price but remember, sometimes an attempt to save money could end up costing you much more in the long run. It is always better to call in a pro… for both your budget and your peace of mind.
To schedule your air conditioning repairs, or to learn more about our services, contact the team at Douglas Cooling & Heating today! Your experience is what matters most!