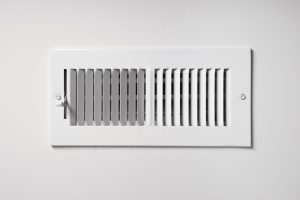 You want to do everything possible to keep your home comfortable, right? One thing that you need to consider to accomplish this is your indoor air quality. But what do we mean when we mentioned indoor air quality? This refers to the presence of dust, dirt, pollen, fur, and other airborne contaminants in your home's airflow. Dusting and cleaning your home is a good way to combat this debris after it lands of course but getting it out of the air indoors is a tougher situation.
Thankfully, this isn't a battle you have to fight alone. We don't just help keep the temperature in your home comfortable, we can also help you get the optimal air quality you need too. We provide indoor air quality systems, and the services that support them, to help improve the indoor environment of any home in and around Jefferson County. Here is what you need to know about one of the systems that have rapidly risen in popularity: the air purification system.
What is an Air Purifier?
If you aren't familiar with air purifiers, let us give you a quick overview of what these systems are.
Air purifiers or air purification systems are systems that help clean the air in your home. They do this a little more intensely than an air filter does. Where an air filter uses a permeable membrane, an air purifier does its job using somewhat different methods. There are certainly air purifiers that use stronger membranes to capture airborne contaminants. However, the key types of air purifiers that are going to really help clear the air inside of your home are electrical or UV light purifiers.
How Air Purifiers Operate
So how do air purifiers do what they do? We'll break it down between the two types of systems that most people will be looking at.
Electrical air purifiers are going to use electricity to charge the particles floating through your air ducts. Once that is done, it allows those particles to be magnetically drawn to a metal plate where they are held until the plate is cleaned off.
The alternative system, the UV light purifier, takes a different approach. The use of ultraviolet light allows the system to do one of two things: destroy airborne contaminants, or alter their genetic code so that they can't reproduce and spread (which is especially helpful in battling mold and viruses.)
Installing either of these systems in your home is a great way to improve your indoor air quality and, by default, your home comfort. They can even help your health by preventing the spread of illness.
If you're looking to install an air purifier in Jefferson County, AL, you'll need to work with a professional technician to make sure this job is done right. You can find that professional on the team at Douglas Cooling & Heating. We always provide maintenance, repairs, and replacement services. All you need to do is reach out to us for the expert service that will keep your home optimally comfortable.
Your experience is what matters most! Contact Douglas Cooling & Heating to get the services you need.