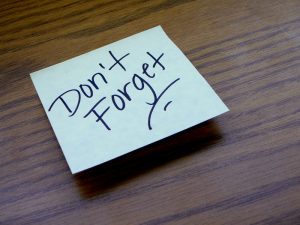 Okay sure, it's still pretty darn warm here in Alabama, and while our neighbors in the North are celebrating the arrival of Autumn with warm sweaters, apple cider donuts, and pumpkin spiced lattes, we've still got plenty of sunshine to look forward to!
However, all this warm weather does not mean that you can just forget about your heater! Before you know it, winter will be here and we'll be experiencing some pretty chilly days. Therefore, it is best that you prepare for the season ahead with heating maintenance in Birmingham, AL. 
Now is the perfect time to schedule your maintenance services! Don't believe us? Keep reading below to find out more.
There Are Many Reasons to Schedule Now!
When you schedule your maintenance services ahead of the winter season, you'll take advantage of these benefits:
Convenient Scheduling
The early fall is one of the less congested times of the year for HVAC contractors: there are fewer air conditioning emergencies, and most people haven't started to use their heating systems yet. This means that we can easily fit your maintenance session onto our schedules at a time that is most convenient for you.
Extra Time for Repairs
It's always a smart idea to find out if you need to have repair work on your heating system long before you actually need to have heat in your home. If a maintenance technician discovers that your heater requires repairs, you won't be in a crunch to have the work scheduled. (And, as we mentioned above, we won't be in a crunch either!)
Peace of Mind
Heating maintenance provides you with numerous benefits, but perhaps the best is that it gives you peace of mind. You'll feel confident that the heater will make it through the winter. Why not start with that peace of mind right now? When you have maintenance taken care of early in the fall, you'll rest easy knowing your home is ready for any unexpected cold front that might blow through.
Are You Ready to Call in a Professional?
When the time comes to schedule your maintenance services, you want to make absolutely certain that you've hired a certified HVAC professional for the job. Only a professional has the tools, knowledge, and experience to safely and correctly handle the needs of your heating system.
During your maintenance visit, your technician will inspect every inch of your system in order to locate and correct minor issues before they become major. Additionally, he or she will lubricate moving parts, perform a thorough cleaning, change out your air filters, and make any adjustments necessary to boost efficiency and performance. Trust us, you really, really, really don't want to miss out! Call in a professional today to schedule your services! es
To learn more about the benefits of annual maintenance, or to schedule your services, contact the experts at Douglas Cooling & Heating today. Your experience is what matters most!