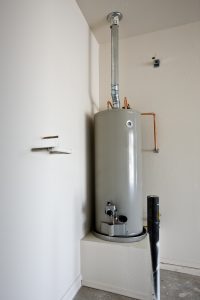 If you're careful about scheduling regular maintenance, and prompt repairs, you can get a fair few years out of your water heater. No system will last forever, though, and sooner or later you'll have to replace the system. It's best to familiarize yourself with the typical warning symptoms that your water heater is getting close to the end of its life, so that you can replace it before it breaks down entirely. Let's have a look at some of those warning signs now.
Consistently Poor Output
If you put enough demand on your water heater for long enough, you're going to overwhelm it. Having multiple people making use of hot water at once, or just taking a very long shower, will often exhaust the hot water supply. There's a difference between that and your water heater being unable to provide even a moderate amount of output, though. If your water heater is unable to provide enough output for a normal level of demand, it might be a sign that you need to replace the system. This is typically due to accumulated wear and tear on the system, causing a loss of efficiency.
Constant Breakdowns
Every water heater needs repairs every once in a while, either because of wear and tear or random cases of bad luck. The older a water heater gets, though, the more prone it will be to various parts breaking down. A water heater that is very close to the end of its life will have parts break down much more often than a younger, healthier water heater. If you need to repair your water heater multiple times a year, be sure to talk to a professional about whether or not you'd be better off replacing it. If you need to repair your water heater that often, you're really just replacing it one part at a time anyway.
Simple Old Age
Honestly, even if your water heater isn't showing any obvious signs of a problem yet, it might be a good idea to replace it under certain circumstances. Typically, a water heater will last around 10-15 years under ideal circumstances. That's assuming that you take good care of it. If your water heater is older than 15 years, you should really consider having a professional take a look at it. The older your water heater gets, the more problems it will start to accumulate like those above. It will also start to cost more to keep up and running, due to things like various replacement parts becoming scarce. If you're interested in your system being as cost-effective as possible, it really isn't worth keeping it operating past that point. Better to install an entirely new system and benefit from more modern water heater technology.
Douglas Cooling & Heating provides a full range of water heater replacement services throughout Shelby County, AL. If you need to have your water heater replaced, we can help you out. Contact us today to schedule an appointment with one of our expert technicians.