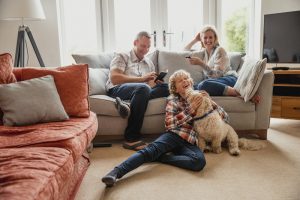 Summer is coming, which means that before you know it, temperatures will start to climb. Obviously, then, you'll switch on your air conditioner, sit back, and enjoy the cooling relief, right? Well, what happens if your air conditioner is incapable of cooling every space of your home… then what do you do?
Your attic is a space in your home that your air conditioner can't quite reach, which is kind of a big deal. Hot attic spaces can have a profound effect on your overall comfort and efficiency — so what do you do?
Well, installing an attic fan is a great way to combat the summer heat. Below, we have listed just some of the many benefits of installing one, so keep reading below to find out more!