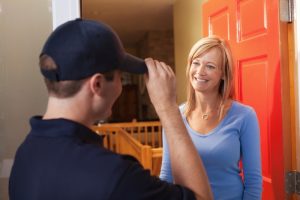 Summer is just around the corner, and for many of us here in Alabama, we are already beginning to feel its effects. Temperatures are starting to climb, and we can bet that many of you are starting to daydream about diving into a pool, eating some ice cream, and roasting some marshmallows in a campfire. And, in addition to all that daydreaming, you might find it best to start thinking about the condition of your air conditioner.
If you currently own an old, outdated AC, it might be time to consider a replacement. Purchasing a new air conditioner is just the first step in the installation process, and it definitely does not stop there. You are going to need expert AC installation in Birmingham to ensure that your new system is set up for success. In case you are not yet convinced, we have highlighted a number of reasons why professional installation certainly matters. 
Here's Why It's Best to Hire a Professional
Sizing
The first step in installing a new air conditioner is to first make sure that it is properly sized to meet your home's unique cooling demands. When we say "sizing" we aren't actually talking about the amount of space that the system will take up, though that does matter. What we are talking about is the amount of energy output relative to the size of your home.
When it comes to your AC, size really does matter. An incorrectly sized AC, whether it be too big or too small, will cause inefficiency and tons of wasted energy. A professional HVAC technician can help you determine exactly which system is going to best meet your needs.
Efficiency
When you have a professional install your air conditioner, you can be sure that it is set up to be as efficient as possible. Installing a new AC involves much more than just fitting the system in the right place. There are many outside factors that can affect the overall efficiency of the system, and only a professional knows how to take all of these factors into consideration.
Refrigerant
An air conditioner relies on the flow of refrigerant to transfer heat from one place to another. Without refrigerant, your system simply would not work. When you purchase a new AC, it does not come with a supply of this fluid inside, therefore, it must be filled by a professional. This is definitely not a task to take into your own hands, as too much or too little an amount of refrigerant can quickly lead to serious problems. That's why it is always best to call a pro.
Reliability
Perhaps the most important reason to invest in professional installation is the peace of mind knowing that your AC is going to be reliable. Without professional installation, you could find yourself dealing with a system breakdown much sooner than expected, which is definitely not something you would want to deal with, especially during a hot, Alabama summer.
For your professional installation services, contact the team at Douglas Cooling, Heating, & Electrical.