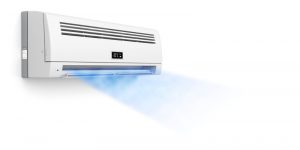 Keeping your ductless air conditioner and heater in good working order is highly important now, and in the many months to come. If you haven't booked this service just yet, we'd say that now is a great time to do so. And we are happy to explain why.
The shortest explanation: the better level of care that your ductless HVAC system gets, the better the comfort that it can provide. That's why you should reach out to our team to schedule your appointment today before our calendar fills up!
Why a Ductless System Needs Maintenance
Some people fall into the trap of thinking that ductless systems don't need maintenance because they have a different setup. We want you to know that this just isn't true. Maintenance is still highly important for this system, possibly even more so because of the fact that it serves you year-round.
Along with this, a ductless system replacement is a pricey endeavor. You are right to want to prevent an early replacement and that is one of the many perks that come with regular maintenance.
The Benefits That Come From Ductless Maintenance
So what are the other benefits that come from scheduling maintenance for your ductless system regularly?
Better overall energy efficiency: A well-maintained ductless system is going to be far more energy efficient. This is going to make it easier to keep your energy bills that much more affordable throughout the year. It is also going to help reduce the wear and tear that could impact your system in the long run.
Improved heating and cooling: Ductless systems can both heat your home in the colder months and cool your home during the long hot months of summer and early fall. Regular maintenance is going to help your system do its job that much more effectively, improving your home comfort throughout the year.
Less chance of repair needs: Did you know that the majority of repair needs that might pop up over the course of your system's lifespan can be prevented by regular maintenance? In fact, up to 85% of the repairs can be circumvented, saving you time and money. This can include leaks that could present a serious risk of creating damage to your home.
Longer system lifespan: Last be certainly not least, regular maintenance can mean the difference between your system lasting that bare minimum of 10 years before needing replacement versus making it to 15 years or beyond.
Ductless Maintenance Happens Twice a Year
Wait, really? Yes!
Since a ductless unit serves as both your home's air conditioner in the summer and its heater in the winter, it needs maintenance prior to both seasons. While there is no one month that is ideal for this, the regularity of the maintenance that you schedule is far more important than getting it done at the same time each year.
If you've noticed your ductless unit struggling lately, we'd say now is the time to reach out and book a visit from a technician.
To get expert maintenance for ductless systems in Jefferson County, AL, you'll want to contact Douglas Cooling & Heating. Your experience is what matters most!