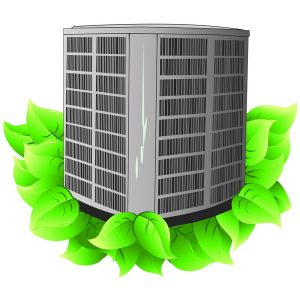 We understand that having to replace your air conditioner can seem a bit overwhelming: it's pricy, it's time-consuming, and how do you even begin to narrow down all of your cooling options? Well fortunately for you, hiring a team of qualified AC experts is one way to make the process much easier! Plus, there are just so many benefits of upgrading your system!
Below, we have listed just some of the many ways that investing in a new air conditioner will benefit you! All you have to do is keep reading to find out more. And remember, if you are in the market for a new AC, be sure to contact a team of professionals for AC replacement in Birmingham.
Here's Why You Should Invest in a New AC
There are plenty of reasons why you should consider installing a new air conditioner in your home, especially if yours is old and outdated!
Better Efficiency
Perhaps the most important reason to consider investing in a new air conditioner is for better efficiency. When your air conditioner is energy efficient, you won't have to worry about costly repairs and sky-high energy bills. An energy-efficient system will end up saving you hundreds of dollars in the long run, so if your system is no longer efficient, why not replace it?
More Comfort
Older, outdated air conditioners are often unable to provide the cooling relief that homeowners need during a hot, Alabama summer. If this sounds familiar, why not consider an upgrade? Investing in a new system might just be the best way to keep you and your family cool and comfortable all summer long!
Fewer Repairs
As your air conditioner ages, it is likely going to require more and more repairs, which is a lot of money out of your pocket! But by investing in a new system, you won't have to worry about the cost of repairing your system over and over again. Instead, you'll be able to enjoy the peace of mind knowing that your system is equipped to last!
Call in a Professional
If you are interested in installing a new air conditioner in your home, do not hesitate to contact a professional who can match you with the system that is going to best meet your unique comfort needs. Remember, only a professional has the training, knowledge, and experience to properly size and install your new system so that is efficient and effective for years to come.
Sure, there might be plenty of amateurs willing to do these services for you, but sometimes an attempt to save money could end up costing you much more in the long run. Therefore, it is better to call in a professional and get the job done right the first time around.
For all your air conditioning services, contact the team at Douglas Cooling & Heating today! Your experience is what matters most!