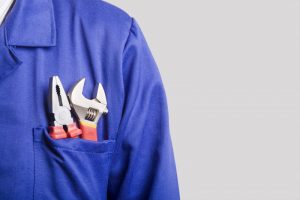 If you own a heat pump, you know just how great they are — these nifty little HVAC systems are efficient, effective, and can provide year-round comfort with just the flip of a switch! But, no matter how great your heat pump is, eventually, it is going to need to be replaced.
Like all HVAC systems, heat pumps have an average life expectancy. Surely, not all cases are the same, but there are quite a few signs that suggest the time for replacement has come. So below, we have listed some of these signs for you. All you have to do is keep reading to find out more.
So, Is It Time for a New System?
There are quite a few signs that suggest the time for ac system replacement has come, including:
Frequent Repairs
Under most circumstances, you really shouldn't have to have your system repaired more than once every couple of years. In an older system, though, the increased wear and tear from years of use will cause parts to break down much more frequently. If you have to have your heat pump repaired every few months, it means that you are probably going to need to replace it soon.
As a rule of thumb, if you are spending 50% or more the cost of a new system on repairs, it is better to bite the bullet and invest in a new system.
A Drop in Output
As a system gets older, its output will drop due to its constituent parts wearing out. Your heat pump will have to operate for longer and longer to accomplish the same results, which will start to cost you more and more money. If your bills are rising, but your heat pump is putting out less output, you should think about replacing it. Trust us, when it comes to your comfort and your budget, you don't want to take any risks.
Age
Once a heat pump gets older than 15-20 years, it's well past the prime of its life. Sure, you can keep running it for another decade or two, if you're willing to put up with problems like those listed above. In the vast majority of cases, though, it is far preferable to replace your old system with a new one. You can find out if your system is due for a replacement by consulting with your local HVAC pros!
Call in a Professional
If you suspect the time has come to replace your heat pump, be sure to hire a professional for the job. Your HVAC professional will be able to tell you if and when it's time to replace your system and will work with you to help you select a brand new system — one that is going to be the perfect fit for your home!
Remember, only a certified HVAC technician has the tools, training, and experience to safely and correctly handle the complex needs of your system, so you definitely don't want to hire just any handyman for your HVAC work.
To schedule your air conditioning services, contact the team at Douglas Heating, Cooling, & Electrical. Your experience is what matters most!