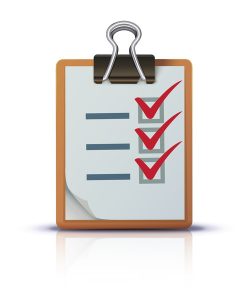 Okay, we know we've talked about ductless systems before, but really, there are just so many reasons to consider making the switch! These little systems are efficient, effective, take up very little space, and are well-known for their ability to provide year-round comfort with just the flip of a switch (but more on that later!)
Of course, we understand that choosing the right HVAC system for your home isn't as simple as reading a blog, but at least we can give you a bit of a head start in your research. Below, we've explained exactly what a ductless system is and the benefits of installing one in your home. Keep reading to find out more!
What is a Ductless System?
A ductless system, or ductless mini-split, is a heating/cooling system that does not rely on a network of ducts. Instead, it utilizes one outdoor condenser unit which is connected via refrigerant lines to air handlers that are installed throughout the home.
A ductless system works much like an air conditioner, moving heat from one place to another. A reversing valve is all that is needed to switch the flow of refrigerant, allowing for summertime cooling and wintertime heating. To cool the home, heat is absorbed from indoors and moved outside, and to heat the home, heat is absorbed from outside and moved indoors.
What are the Benefits?
Ductless systems offer a variety of benefits, including:
Versatility
A ductless system is able to both heat and cool your home, allowing for year-round comfort. Just by flipping a switch, the system can switch from "cooling mode" to "heating mode," keeping you cool in the summer and toasty in the winter!
Convenience
Installing ductwork can be a difficult and expensive process depending on the layout of your home. Some homes might not have the space for ductwork, so a ductwork system can be a great alternative. Installing a ductless system is less invasive, cheaper, and can be completed in as little as one day.
Cost
Why worry about servicing two different HVAC systems? When you go ductless, you will no longer have to repair, maintain, and replace both a heater and an air conditioner.
Efficiency
Because ductless systems do not utilize a network of ducts, they avoid the energy losses associated with duct leaks. A breach in a forced-air system's ducts can account for more than 30% of energy waste. A ductless system can save you a ton of money on your utility bills!
But, No Matter What…
Call in a professional for your ductless HVAC services in Birmingham! Only a certified HVAC professional has the training and experience to determine whether or not your home is a good candidate for one of these systems. Trust us, when it comes to your comfort, you don't want to take any risks! Ask a professional today about your options!
To learn more about ductless systems, or to schedule your services, contact the team at Douglas Cooling & Heating.  Your Experience is What Matters Most!