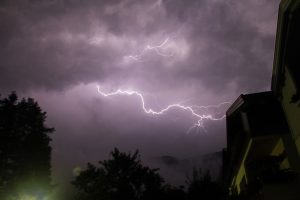 When severe weather strikes Florida, there is always the chance that Alabama will be affected too, and with Hurricane Dorian making national headlines, you want to be prepared! Fortunately, there are a number of things you can do to get ready:
Shut off power to the major appliances in your home: You want to turn off the power to appliances like your air conditioner in order to protect them against power surges.
Gather the essentials: Make sure you've got a fresh supply of water, some canned food, a can opener, a flashlight, extra batteries, a first aid kit, garbage bags, some basic tools, and a whistle.
Make sure your whole-house generator is up and running: You want to be absolutely certain that your whole-house generator is fully equipped to keep you and your family safe during the storm. To do that, schedule your generator services with our team now!
The team here at Douglas Cooling & Heating wishes you the best of luck over the next few days. Stay safe, everyone!
To schedule your generator services, contact the team at Douglas Cooling, Heating, and Electrical.