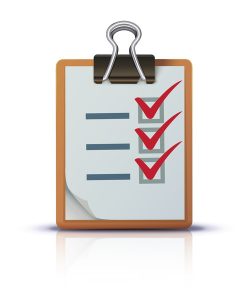 It may not seem like it but cooler weather is coming in the future. Thankfully, if you have a heat pump system, then you have both your heating and air conditioning in Birmingham, AL covered. This doesn't mean that you can switch between modes in the middle of the day though. Your heat pump system does have the capability to provide both cooling and heating but to do that it may take a little extra preparation.
A heat pump is a reliable system as long as it is well cared for. You can use the tips that we have listed here to ensure that, when the time does come to heat up your home, your heat pump is ready for the task.
Tips to Help your Prepare Your Heat Pump For Heating Season
Your heat pump is uniquely equipped to both heat and cool your home. This doesn't mean that it can't run into some trouble when switching between modes. Here are a few things that you can do this month to help lay the groundwork for your system before switching it into heating mode.
Change the filter. The filter on any heat pump should be checked and changed out every one to three months. This prevents problems like weak airflow from developing because the filter has gotten clogged with dust and other airborne debris. If your heat pump filter hasn't been changed or cleaned (in the case of a reusable filter) for a few months, now is a great time to get this task knocked out.
Check the heating mode. The best thing to do before the heating season kicks in fully is to make sure that your heater is actually working. This is just as true with a heat pump as it is with a furnace. Wait until things cool off for the day and then switch your heat pump into heating mode. Turn up the temperature on the thermostat a few degrees and take note of any irregularities. Is there a delay in the start-up? Are any air handlers emitting poor airflow? And, of course, the biggest question: is your heat pump providing reliable heat?
Schedule maintenance or repairs. Your heat pump sees use all year long. This is why it is always advised that you schedule maintenance for this system twice a year, once to prepare for the cooling season and the other to prepare for the heating season. If you haven't scheduled maintenance for your heat pump yet, now is a great time to do it. Even if there are still a few weeks until you need the heating comfort of this system, the sooner you get maintenance taken care of, the better it will be for you and your system. And, if you took our advice and did a quick test of your heat pump's heating capabilities and noticed something was off, now is also a great time to schedule repairs too.
Your experience is what matters most! Contact Douglas Cooling & Heating for your heat pump services.