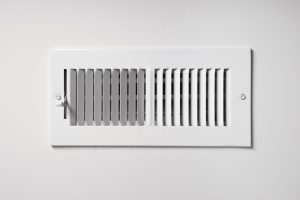 So many people picture the indoor and outdoor elements of their air conditioner when we bring it up, but they almost never think about the part of their system that they never see: their ductwork. This is the delivery system for the cool air that your AC creates.
When it comes to scheduling an air conditioning service in Birmingham, AL, you can't forget that your ductwork is just as important a part of your cooling system as the others. With that in mind, it makes sense that is would need to be maintained by a professional too.
What Your Ductwork Does
Like we said before, your ductwork serves as the delivery system for the cooled and filtered air that your air conditioner produces. Yoru ducts connect your air conditioner's indoor unit to the vents or air handlers that are around the home. As you might imagine, if something is wrong with your ductwork, it is going to impact your ability to cool your home properly. That is where our team can help.
How Professionals Can Help Your Ductwork Do Its Job
When something goes wrong with your ductwork, it can be just as harmful to your AC system and your comfort as a problem with the air conditioner might be. The best thing you can do to resolve the issue is to schedule your services to fix the problem with a professional technician like the ones at Douglas Cooling & Heating. Here are some of the ways that we can help your home comfort.
Duct testing: This service should only be performed by professionals in order to ensure that your ductwork doesn't sustain any added damage. Duct testing uses pressurized air to check for inefficiencies like leaks or breaks in your ductwork.
Duct sealing: Have you noticed that your ducts are producing weaker airflow or air that is dustier than usual? Or perhaps you've noticed that your energy bills are on the increase but you know it isn't because of your AC unit. If so, this is going to likely be caused by leaks in your ductwork which can be addressed by duct repair.
Duct replacement: In some cases, poor installation or advanced age can impact your ductwork. This may put your ducts beyond the help of repair. In these cases, we can offer duct replacement that will ensure your system is paired with a reliable delivery system that allows it to accomplish its job and cool your home properly.
When you schedule your HVAC services with our team you are going to enjoy the benefits of more than 30 years of experience. Every member of our team is dedicated to providing our clients with the peace of mind that comes from reliable service at an affordable price. If you work with us, you can enjoy the perks of services provided by professionals who know what they are doing.
Contact the technicians at Douglas Cooling & Heating to get started. We'll make sure every part of your system works right. Your experience is what matters most!