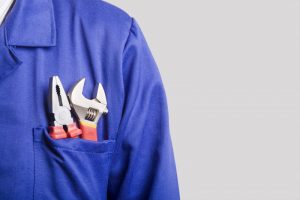 When your heater starts to act up, what are you going to do? No, you shouldn't need to prepare for heater malfunctions every year but these issues do pop up. When repairs rear their head, the question is whether or not you have a plan to handle them.
Thankfully, as long as you have our contact information on hand, you don't need much more of a plan to deal with the situation. Our team is here to handle any heating repair in Birmingham, AL effectively and efficiently. With our help and knowledge of the warning signs we've provided below, you can enjoy a worry-free season knowing your heater is in great hands.
Signs To Know That Means You Need Repairs
Knowing what the signs of trouble are will help alert you to trouble early so you can get it fixed before things get worse.
Your heater is making concerning noises: You know what your heater is supposed to sound like on an average day. New, loud noises shouldn't be brushed off. Keep your ears peeled for rattling, screeching, whistling, hissing, booming, or buzzing, and make a call for repairs if you hear them.
The system is costing a lot of cash each month: How much are your monthly energy bills. Have they increased this month compared to last month? What about compared to the same time last year? If your heater is getting more expensive to run it likely means it needs expert repairs.
Your heater heats some areas but not others: You walk out of the living room and hit a cold spot in the hallway. Or perhaps you stay away from the guest bedroom because it never heats up. These are cold spots that are alerting you to a problem with the heater that is hindering its ability to evenly heat the house.
Your system short cycles or runs nonstop: Heaters are meant to run in regular cycles that average around 15 minutes before shutting off. But what if your heater never seems to stop running or only runs for a few minutes before turning off? These irregular cycles are signs of trouble that need to be addressed fast before they cause a full breakdown.
Why Come to Our Professional Team?
Please remember that we are suggesting prompt repairs for your heater that are provided by a trained technician. You just can't get better service than what a professional offers. The people with the right training have the ability to identify and address your heating system problems quickly and effectively–no Youtube tutorials needed.
So why come to the professionals at Douglas Cooling & Heating specifically?
We've been serving Birmingham area homes for over 45 years.
We are committed to offering great service at a fair price
We have the personnel and tools needed to handle any HVAC issue you have
Our technicians look at achieving whole-home comfort, not just temperature control
Ready for expert service? Contact Douglas Cooling & Heating for your next HVAC service. Your experience is what matters most!