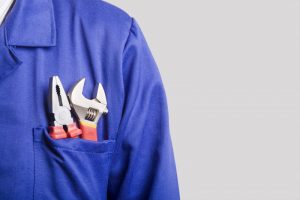 Keeping a commercial space like an office or storefront comfortable throughout the year can be tough to do. This is especially true in the summer season with high heat beating on your door every day. But you aren't without help, thankfully.
Using a commercial HVAC in Shelby County, AL can ensure that your space remains comfortable even when the weather seems out of control. And working with a trained professional to keep this system in good condition ensures that it will be able to help you for many years to come.
Read on to learn more about why working with a professional who is trained to handle your commercial HVAC system is so important.
What It Takes To Serve Commercial HVAC Systems as a Pro
Don't make the mistake of thinking that someone who has serviced residential HVAC systems is equipped to do the same for a commercial one.
A commercial expert is licensed and certified to serve commercial systems
The technician that you hire to service your commercial systems should be licensed and certified to serve commercial systems. They may also be certified to service residential systems along with commercial ones. However, a technician that is only licensed for working on residential systems isn't the person to work with.
They will come with the necessary tools and parts
Any professional should arrive at your door with the necessary tools and parts required to complete almost any job at hand. The only one they may need to schedule a follow-up for is a replacement because, well, we don't just carry spare HVAC units in our trucks. When you reach out to hire a commercial system expert you can rest assured that they will be ready to provide maintenance or repairs for your commercial system and to do so in a timely manner.
They will be experienced with and knowledgeable about commercial systems
We aren't saying that a residential HVAC technician isn't experienced. However, working with a home comfort system doesn't equip them with the experience that are commercial system requires. While they are both made to do the same thing, the scale of the task they accomplish and the set up to get it done can be quite different. Only a technician who has been trained to service a commercial HVAC system should be trusted to handle yours.
Why Work With a Douglas HVAC Technician
We know that hiring someone to work on your commercial HVAC system can be nerve-wracking. After all, a broken system could cost you business! We want to put your mind at ease.
You can trust the commercial HVAC technicians at Douglas Cooling & Heating to assess and keep up your commercial air conditioner or heater for as long as possible. We've served people just like you since 1972 and we make sure that our commercial service providers have the special training required to work with your systems.
The next time you need help with your commercial unit, contact Douglas Cooling & Heating to schedule an appointment. Your experience is what matters most!