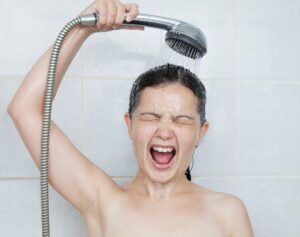 No one ever wants their water heater to fail. However, there will come a time when every water heater reaches the end of its lifespan and needs to be replaced. The question is, has that time come for your system?
At times it can be hard to figure out whether your need a water heater replacement in Birmingham, AL. After all, how can you be sure unless you can't get any hot water at all? Believe it or not, there are indicators that will tell you the time has come to retire your current system before you have no hot water at all. And you can always come to our team to get confirmation and the service you need.
5 Signs You Need to Replace Your Water Heater
Not sure if you need a new water heater? Let us give you some guidance:
You can't rely on your hot water supply. You turn on the hot water tap and receive hot water that soon changes to lukewarm water, then heats up again, and then becomes cold. Fluctuations like these are not normal. If the flow of hot water into your home is not reliable then it is time to take a hard look at the state of your water heater.
Hot water only lasts a few minutes. How long can you expect a steady stream of hot water? If your answer is as long as you need it then you should be in good shape. However if you have become a pro at shortening your showers to a mere five minutes because that is as long as you'll get hot water, you have a problem on your hands.
You see signs of a leak around the system. At some point or another, most plumbing systems, your water heater included, are going to encounter leaks. The defining factor here is where that leak is located. A leak in the pipes or connections to your water heater is repairable. A leak in the body or tank of your water heater however is an indicator that your system needs to be replaced immediately.
Your water heater is nearing 20 years old. Do you know how long you've had your water heater? If you've had the system for 10 years or less. you're probably okay to get by with a repair. However, if your water heater is getting closer to being 15 to 20 years old then it is best to begin the replacement process sooner than later.
The hot water you receive is discolored. You turn on the hot water tap and notice that the water goes from clean and clear to murky and red or orange. This is a sign of rust and corrosion within your water heater system. If your system is on the older side is more than likely that the corrosion is in the tank of your water heater and you need to replace it.
Need water heater repairs or a replacement? Come to the pros you can trust to get the job done right.
Your experience is what matters most! Contact Douglas Cooling & Heating to schedule an appointment.