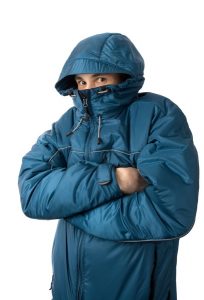 Uh-oh. You got the news that your heater is ready to call it quits. You were expecting a repair service but now you are looking at a replacement for your heating in Birmingham, AL. We know that this isn't what you wanted to deal with in the middle of the coldest months of the year but the truth is that the sooner you get this done the better it will be for your home comfort and your bills.
One of the big questions you'll need to answer as a part of this process is what new heating system you will want to be installed in your home. If you haven't considered the options yet, let us tell you a bit more about what heaters are available to you so you can choose the best one for your home.
3 Heating System Options For You
Need a new heating system? If your old one isn't able to heat your home anymore the answer should yes! Choosing a new heating system isn't a small decision though. Make sure you consider all the options available to you to ensure the next heater installed will provide you with the best comfort for the best price. Your heating system options can include:
Furnaces: Furnaces have been around for a long while although today's units are vastly more effective and efficient than their predecessors. Usually using natural gas or electricity to create heat, furnaces are a forced-air heating system that blows heated air through ductwork into your home.
Heat Pumps: This one might seem a bit confusing because we also talked about how great heat pumps were for your home's cooling needs. Well prepare to be blown away because heat pumps can offer both cooling and heating to your home. Heat pumps transfer heat via refrigerant. Thanks to their reversing valve, these systems can reverse than refrigerant flow to bring heat into the house rather than pull it out. Because they use heat transfer, rather than creating heat, they are also extremely energy efficient.
Ductless Systems: Perhaps you've been getting by with an old furnace or a space heater but you are ready for something else. If you don't want to use your ductwork or your home doesn't have any, you'll be glad to know that you still have options for regular home heating with a ductless system. Ductless systems are a type of heat pump that is able to run without the use of ductwork. This makes them ideal for smaller and/or older homes!
The Importance of Professional Heating System Installation
One thing remains the same no matter what heating system you choose: you have to have the installation done by a professional. Only a trained professional is going to be able to perform an effective installation that ensures your new system will operate as effectively and efficiently as it is meant to.
When you need professional heating services, you can come to the team at Douglas Cooling & Heating. Contact us to schedule an appointment. Your experience is what matters most!