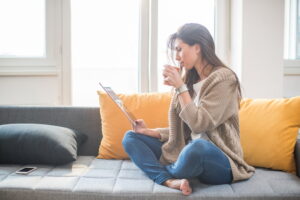 How happy would you be to have a car that didn't drive very far before turning off? You likely would take the car to be repaired or replaced. So why let your heater struggle through a similar pattern?
Short cycling is a distinct issue that many heaters will encounter at some point. The thing to remember is that short cycling means you need to schedule heating repair in Hoover, AL as soon as you can. This is because this issue is both a warning and a problem caused. Don't let short cycling go unaddressed!
Read on to learn more about this problem and get the repairs you need quickly, before a breakdown.
What Does Short Cycling Mean?
Short cycling is a term that refers to a certain pattern of operation your system will develop when it is having trouble. Essentially, this is when your heater is unable to complete the entirety of a heating cycle. While a heating cycle is usually around 15 minutes long, your system may end up cutting things off after eight minutes or even two minutes to prevent damage to itself.
Why Short Cycling Is Bad News
Short cycling is a sign of a problem that can also create more problems. Both a symptom of an issue and a cause, short cycling can lead to additional damage in your heater, along with higher bills, low comfort levels, and even increased risk of an early replacement.
What Might Cause Short Cycling
One great question that you may have at this point is what could cause short cycling in your heater. There is more than one potential cause of short cycling which can include:
Build-up of debris: When dirt collects on the heating components or burners of your system it will hinder the heating process
An overloaded circuit: If you have a more modern heater that has a bigger pull on your electrical system it may be causing the circuit to overload and trip.
Airflow trouble: Things like a dirty or overly strong system filter can reduce airflow into your system and cause it to shut off early.
Safety measures: If your heater is developing safety problems, it may shut itself off early to protect itself and you.
Solving Short Cycling Is Our Specialty
Short cycling is bad news for your heater. It can lead to expensive repairs or even early system replacement, not to mention undermining your comfort. That is why it is best to reach out to professionals like ours to address the problem.
You can count on the experts at Douglas Cooling & Heating to find the core cause of your short cycling problems and address them effectively. What's more, we can provide repairs to address any other problems that your heater may be having. Each person on our team is trained and certified to get the job done right so come to us whenever you are getting too chilly.
Schedule your heating system repairs with the pros at Douglas Cooling & Heating. Your experience is what matters most!