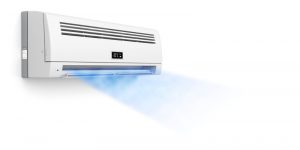 Summer here in Birmingham is nothing to scoff at. When the heat is high and the weather is a bit too much to handle, it is worth it to have an effective air conditioning system around to help keep your home livable. If you have been struggling to get by with the use of some window AC units or fans, it may be time to think about upgrading to a better option.
One great air conditioning option is the ductless system. See, this system is easy to handle and provides a reliable source of comfort during the hottest of summers. And it is always better than a window unit!
Let us take a moment to tell you about the perks of considering a ductless AC unit.
What is Up With Ductless Air Conditioners?
So what are ductless air conditioners and why are they such great options for cooling your home? We have a list of reasons for you to consider:
Ductless air conditioners don't need ductwork: As the name suggests, ductless air conditioners can operate without the need for duct. This means that you don't have to worry about installing ducts if you don't have them. No need for ducts also makes them a perfect fit for older or smaller homes that can't accommodate ducts to begin with.
Ductless AC systems are easy to install: Because a ductless system only requires air handlers and an outdoor system to be installed, it means that they are a lot easier to add to your home than a central system. This also translates to a faster installation which means you will enjoy cool air that much faster.
A ductless system runs efficiently and quietly: A ductless system is going to have the ability to run silently while it cools your home. It also runs in a highly efficient manner, even more energy-efficient than a central AC.
Ductless systems offer customized comfort: Because a ductless system uses air handlers, it means that it offers customized comfort due to its ability to run one or two air handlers as needed, or run them all at once together.
You can enjoy year-round comfort with a ductless system: Ductless systems have one huge advantage that makes them highly enjoyable year-round–they can both heat and cool the home, thanks to their ability to reverse the flow of refrigerant. This means that when you get one system you will enjoy twice the benefits.
Schedule Your Installation with a Pro
Interested in boosting your home comfort this summer with a ductless air conditioning system? If so, we are happy to help. The team of professional technicians can pair you with a top-tier ductless AC system, and provide the best possible sizing and installation possible.
You should only ever trust an AC installation to the pros because we have the right training and experience needed to ensure we get the job done right. Trust us when we say this is not a job for an amateur!
Contact Douglas Cooling & Heating to schedule an appointment for your ductless AC installation in Birmingham, AL. Your experience is what matters most!