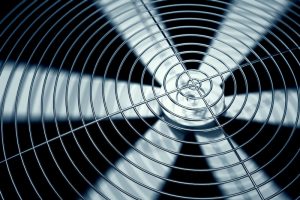 When the weather around here heats up, it can get really hot. This is why it makes sense that you would want the best possible air conditioner in your home to fend off that heat. So then the question becomes which system is the right one for you if you are in need of a new AC?
Anyone on the hunt for a new cooling system is going to want to take care of the task quickly. That is why we want you to know that we can help. Let's discuss what your options are for your next AC installation in Birmingham, AL so you can choose the best one for your needs and get your service scheduled.
3 Types of Systems to Choose From
There is more than one system out there that you can install in your home. The key is to choose the one that fits your needs the best. Some of your options can include:
Central air conditioners: These split systems are great for cooling off large spaces evenly. Modern central ACs are highly efficient along with being effective. You even have some choices within this category as you can select an inverter system or a Variable Refrigerant Flow system to save more energy.
Heat pump mini splits: Heat pumps are great for the fact that they take up less space while still offering incredible comfort for your home. With an air handler serving as the indoor until, heat pumps require less physical space to operate. They also offer the added benefit of being able to both heat and cool your home, making them a great solution for anyone who also needs to upgrade their heater.
Ductless HVAC units: Lastly, you can also consider a ductless system. These AC units live up to their name–they don't need ductwork to operate! But this doesn't stop them from offering efficient and effective home comfort. Since they are a type of heat pump, they offer year-round comfort. What's more, they can provide zone control as you can turn on individual air handlers to adjust the temperature in singular rooms.
What Factors To Consider When You Choose
If you are looking for a new air conditioner, you do need to take your specific needs and wants into account. Factors that you will want to make sure you consider include:
The size of your space.
How much energy you are hoping to save.
If you are looking for both a cooling and heating system
Whether or not you are looking for zone control
If you need a new air conditioner, getting the job taken care of now is your best choice. Supplies for new systems are increasing in demand so you will want to make sure that you book your system installation before supplies run out. You can come to our team for great quality systems and services to match.
Your experience is what matters most! Contact the experts at Douglas Cooling & Heating to book your installation.