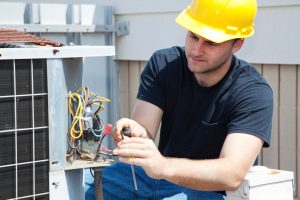 No one wants to have their air conditioner break down on them in the middle of summer. Or any other time, really. HVAC breakdowns are the worst. Unfortunately, as you start to rely on your air conditioner more and more during the summer season, you're going to increase the rate at which it wears out. More wear and tear means a higher chance of the system malfunctioning, which you obviously want to avoid. Fortunately, there is something you can do! Schedule preventive maintenance.
Why Preventive Maintenance is Important
Air conditioning issues have the very rude tendency not to announce themselves as soon as they develop. They occur over time, slowly developing until they get far enough to start causing serious damage to the system. That's when most homeowners notice them, at which point it's too late to actually prevent a lot of the damage. You should try to catch issues with your air conditioner before they get far enough along to start causing problems, which means you'll need maintenance.
A preventive maintenance appointment involves your technician closely examining your system, locating areas that look like they're experiencing problems (or might in the near future), and resolving them before they have the chance to get any worse. You can increase the energy efficiency of your air conditioner by up to 40% by scheduling preventive maintenance on a regular basis. You can also reduce the possibility of more serious issues arising by up to 90%. If you want those benefits, though, you have to make sure that you schedule it consistently every year. Make sure that you have maintenance conducted at some point this spring if you want to keep your air conditioner in good condition this summer.
Douglas Cooling & Heating offers comprehensive air conditioning maintenance services in Hoover, AL. If you need help getting your air conditioner ready for summer, contact us today.