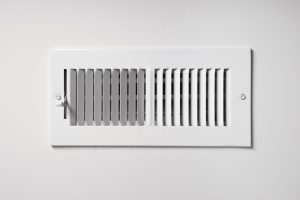 Your ductwork needs to be kept in good condition to reliably deliver heated or cooled air into your home. The problem that most people run into is that they don't know how to tell that their ductwork is in bad condition.
Our team is always here to help you ensure the best comfort level for your home. We provide duct testing in Pelham, AL and other duct services to help identify and address any duct issues that you may find yourself facing. Let's address the details below so you'll feel confident booking your duct services with us today.
Indicators of Ductwork Issues You Can Watch For
To start, you need to know what the signs are that you need a professional to check out your ductwork in the first place. Here are some of the indicators to watch for that will tell you it may be a good idea to look into duct testing:
Weakened airflow from one or more vents in the house
The sound of hissing when your HVAC system is running
Increasing energy bills and decreasing temperature control
Increased allergy symptoms or illnesses
What is Duct Testing?
If you suspect that something is going on within your ductwork, then we'd say it is worthwhile to get duct testing. This service allows a technician to use pressurized air to check on the health of your ductwork. This gives them a chance to determine if there are issues like leaks, cracks, or bigger problems in the ductwork that are causing trouble for your comfort and air quality.
Duct testing requires specialized tools and training so make sure you come to a team that's licensed to get the job done (Hint: That's us!)
Our Ductwork Solutions
After duct testing provides clarification on what problem needs to be addressed, the next step is deciding on the right solution to solve the issue. Here are the many solutions that our team can offer:
Duct Cleaning: Over the years, your ductwork can collect enough dirt and debris to actually impede the airflow. Duct cleaning removes all of that buildup without harming your ductwork.
Duct Sealing: Age and regular use may have caused your ductwork to develop small leaks that can lose up to 30% of the air passing through the ducts. Duct sealing addresses the small problems properly, restoring full efficiency and effectiveness to your ventilation system.
Duct Repair or Replacement: We can handle bigger problems too. Whether it's caused by poor installation or construction damage, our team can repair or replace your ductwork when it's seriously damaged. That's one of the many reasons we also provide sheet metal fabrication.
Ductwork is out of sight but it should never be completely out of mind. Working with our team ensures that you can relax, knowing that your ductwork and the rest of your home comfort set-up are in the best possible hands.
Contact Douglas Cooling & Heating for your duct services. We don't just tell you, "Your experience is what matters most!" We prove this is the truth with our quality service!