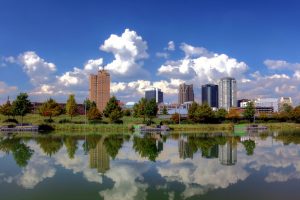 Guess what?! Jay Douglas and Keith Posey of Douglas Cooling & Heating will be attending the Celebrate Hoover Day event that takes place on April 27th!
In case you don't know what Celebrate Hoover Day is, it is a family-friendly event that Hoover Chamber puts on every year to celebrate their wonderful city. This is the first year that members of our team will be in attendance, and we are definitely excited. Jay and Keith will be setting up a booth at the event, so please stop by and say hello! More details about prizes, giveaways, and the location of our booth are to follow, so be on the lookout for those.
Douglas Cooling & Heating has been proudly serving the city of Hoover since 1972 and we look forward to celebrating its wonderful residents.
For more information about this event, please visit their website.