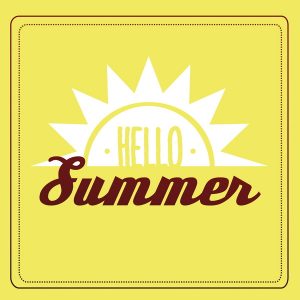 Summer is nearly here! Before you know it you'll be doing all your favorite summertime things, like going to your neighbor's house for a barbeque, eating ice cream at your favorite scoop shop, and finally perfecting your tan!
But before summer does *officially* arrive, the team here at Douglas Cooling & Heating wanted to give you a few tips to enjoy a more comfortable summer season! So, here they are:
Stay cool at the new splash pad: What splash pad, you ask? The new splash pad at The Hoover Met Complex, of course! This universally designed summer playground is the perfect way to beat the heat and enjoy a fun day out with the family! Click here to learn more!
Set your thermostat temperature to 78°: Setting the thermostat to this temperature is a great way to keep your home nice and cool without wasting a lot of energy. At this temperature, your AC will operate much more efficiently, keeping your monthly bills to a minimum!
Better yet, invest in a smart thermostat: Investing in a smart thermostat allows you to control the temperature inside your home from anywhere in the world (as long as you've got a smartphone, tablet, or computer!). Smart thermostats are easy to use, programmable, and are designed to make your home much more energy efficient. Click here to learn more about smart thermostats!
For more tips on how to keep cool this summer, contact the team at Douglas Cooling & Heating today! Your experience is what matters most!