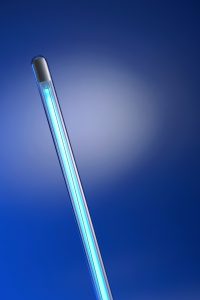 Indoor air quality tends to suffer during the summer, as people shut themselves indoors and seal their houses to help better maintain climate control. However, just because you're indoors running your air conditioner, doesn't mean you need to have poor indoor air quality. There are a lot of different ways that you can go about keeping your indoor air quality high during the summer season. One of the most popular is installing an indoor air quality system.
Why You Should Consider an Air Filter or Purifier
The average home's air is full of all kinds of nasty things, including dust, pollen, dander, mold spores, viruses, and bacteria. Inhaling these contaminants in large enough amounts over a long period of time can increase the odds of allergy attacks, flu, asthma attacks, and all kinds of other harmful conditions. That's why you should consider installing an indoor air purifier or filter of some kind.
Types of Air Purifiers and Filters
There are a great many different kinds of filters and purifiers available on the market today, too many for us to cover them all in detail here. However, what we can do is go over some of the more popular air purifier systems and how they work. As always, before we go any further we'd like to remind you that before you make any decisions about which systems to install in your home, that you consult with a professional in person. They'll be the ones best able to identify your personal indoor air quality needs, and recommend a system that will be able to meet them.
First, let's take a look at the basic air filter. This is a system that uses a fiber mesh to capture airborne contaminants that are carried into it by the air flowing through the ducts. The tighter the mesh is woven, the smaller the contaminants the filter can capture. It's important that you consult with a professional about what kind of filter to install in your home, as some are so tightly woven that residential HVAC systems cannot easily push air through them. Those filters are usually reserved for hospitals and other commercial applications.
Ionization purifiers are systems that release clouds of ion particles during operation. Contaminants that come into contact with the ion cloud become heavier and heavier until they cannot remain airborne. They often collect on metal plates in the purifier, which can then be removed and cleaned.
Finally, UV purifiers don't remove contaminants physically from the air at all.  Instead, they give off high levels of ultraviolet light. Many forms of mold and other germs are highly susceptible to UV light exposure. Passing through the UV purifier will either sterilize or kill these infectious organisms outright. If you're concerned about infections of various kinds, a UV air purifier might be the best option for your needs.
Douglas Cooling & Heating provides installs and services air filtration systems in Birmingham, AL. If you need a new air filter or purifier installed in your home, contact us today to schedule an appointment.